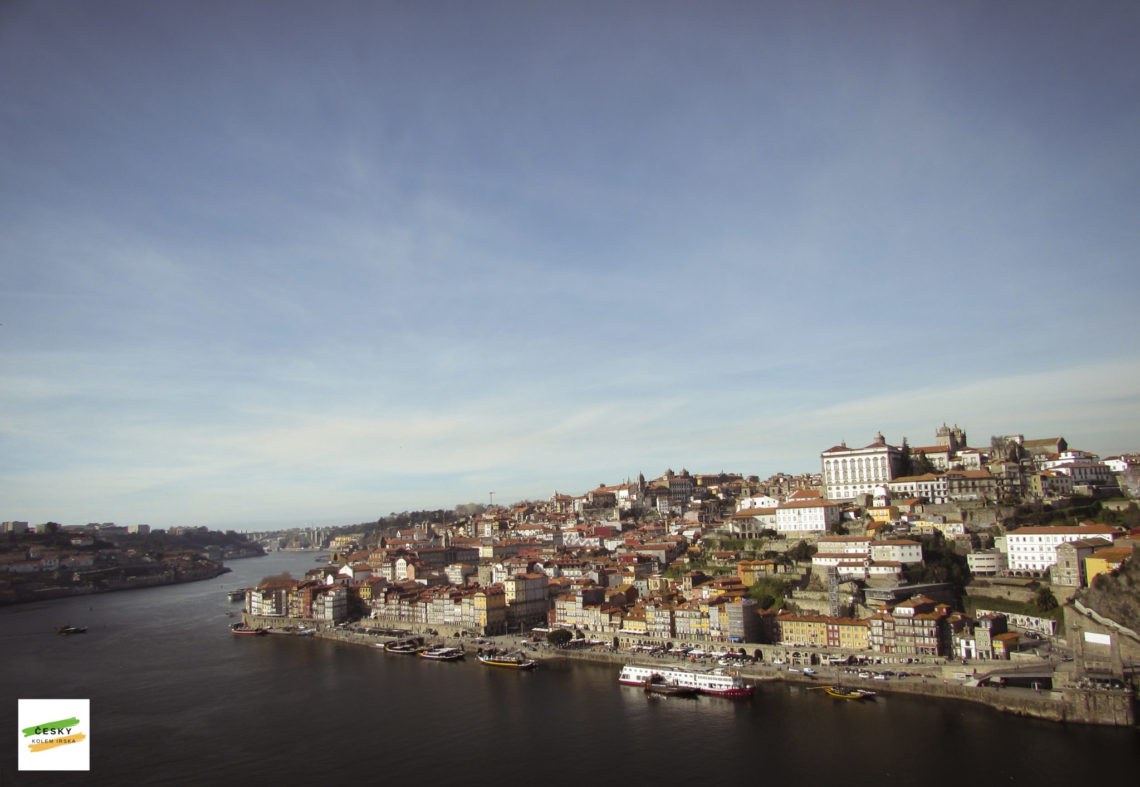 Photoblog: Portuguese tales – my first time in Porto
After all those years of dreaming and talking about it you have finally made the step toward it, you went out .. ehm, traveled abroad. To be exact – to the second largest city of Portugal, Porto. And if not, don't worry I managed to do that for you and I can only recommend all the things below.
---
The first thing to come to your mind when mentioning Porto is its wine I guess or the part of the city by river with all those colorful houses called Ribeira (as per the cover photo above). However, Porto isn't only the wine or this part of the city. Beautiful architecture can be found all around the city, palm trees are literally everywhere, Matosinhos a seaside town is just behind a corner and J. K. Rowling herself was inspired by Porto when writing Harry Potter.
I spent nearly full five days in Porto and at first I wanted to describe each of these days one by one but I've decided to summarized everything in one paragraph and then pint point some parts of the city which you, as a potential visitor, could find interesting.
I'd wanted to visit Portugal for a long time. The flights are always super expensive from Dublin to Porto and I somehow didn't make it to Lisbon yet. My friend N. moved to Porto last year and suddenly the flights went cheaper so that was it. The plan for February's first week was clear – (hopefully) sunny Porto.
I took different kinds of photos – street, night, touristy, selfie and artsy. There will be loads of them but together they're the Porto story.
If your holiday spots are countries like Spain and Italy you won't probably be surprised by Portuguese architecture. Since I haven't been to those countries yet and Irish architectonic style can't be properly described, I was, in fact, blown away.
I defo had Czech feels – on the left is a Liberty Square which strongly resembles St. Wenceslas square in Prague and on the right some local food exposed in a shop's window. At the square you can also visit the most fancy McDonald's on this planet. The interior of the building is super old and historical and has not been changed to the plastic crap McDonald's keep pushing in their branches.
Porto by night
No party for us but I've taken N. around Ribeira and Gaia (the place over the river where all the photos are taken from) so I could take some photos of Porto at night 'cause no trip is completed without long exposure shots.
Before the whole night photoshoot we paid a visit to one of the Chinese restaurants in the city mainly also because the New Chinese Year has just begun that day. We chose a place in Ribeira which I found cheap – I paid €4,80 for a starter, main course and a coffee. I'd pay around €15 for the same menu in Ireland. N. explained to me that it may seem cheap but it's kinda a normal price in Portugal and since the wages in Portugal aren't that high (similar to Czech Republic or Slovakia) the menu price is still pricey for locals.
Apart from Porto streets (don't worry photos are coming) N. showed me Crystal Palace and its park full of peacocks. Some of them were making sounds and boy, that was a biology lesson!
Harry Potter everywhere
Let's go back to Harry Potter – apparently Joanne lived in Porto when she got the whole Hogwarts idea. Some of local college students are wearing uniforms and capes which inspired the famous wizard world. There is also a cafe in Porto, where the author used to sit and put all her ideas on pieces of napkins and if you are interested to know where the idea of moving stairs came to her mind then you should visit a bookstore Livraria Lello. Just bear in mind that there is always a queue and a fee to pay (€5 at the moment).
However, the inspiration isn't limited to things only. Rowling went so far she got inspired by Portuguese dictator and controversial politician António de Oliveira Salazar to portrait one of her villains, Salazar Slytherin.
Humanity is still alive
In case you don't follow me on Facebook or you don't get to see all my posts you may have missed one of my Portuguese stories. Basically, to use public transport you need a paper card which you need to charge accordingly. This card costs 60 cents and is in size of a credit card.
It's a great technology and thumbs up for the material its made from (no plastic). However, technology can't take it all. I always put my card in my phone case and during one of the days we went to the city, my card charged for two journeys, the card stopped working. Instead of throwing me off the bus, 'cause my card was empty, the driver let me take the bus anyway. I must admit it made me feel a bit emotional. I mean it would have a similar outcome in Ireland but I was an absolute gringo here.
There is also a cafe called Piolho & Douro in Porto which is one of the most famous ones there. Piolho means a louse but don't worry you won't catch those there as it is just a historical inside joke.
Let's see loads of Porto shots and then dive straight into Matosinhos!
Matosinhos – a seaside gem
Matosinhos is a town nearby Porto and can be reached by local metro. We went to visit this place on my third day and we arrived just about five in the afternoon. It was cloudy and quite cold so I wasn't sure I'll take any shots at all. In the end the sky cleared during the sunset and I took hundreds of shots as per usual. After all I've been to Atlantic ocean after several years.
On the right from the beach there is a cruise terminal for, well, cruise ships. Apart from this, the architecturally nice building is also a Science and Technology Park of the Sea of University of Porto (and N.'s lectures used to take part there – how cool!).
Verdict of Porto
It was my first visit of Portugal ever and my main priority was to see N. after couple of months and to spend some time together. I must, however, say that I was excited about this trip and wasn't let down! I haven't seen nor tried everything. Apart from Porto and Matosinhos there are at least two more places to visit inland – Guimaraes (UNESCO certified) and Braga. Both can be reached by a train.
I cannot recommend Porto enough. The weather was on my side in the beginning of February – it was nice and sunny and I was able to walk around in my jumper only plus there wasn't much tourists around. The architecture and atmosphere are worth it! And once you're tired from walking around go to O Porto dos Gatos – a cat cafe!
---
If you made it to this point – thank you very much for reading this article. Keep an eye on my Instagram @moonfell44 as I will share some extra Porto/Matosinhos shots which haven't made the article cut!