This will totally be a trip down the Memory Lane. Recently I woke up with a feeling when I just want to go somewhere where I haven't been for a long time, preferably in nature (I blame you, you beautiful warm sun). Well, considering what's happening now and also that I'm stranded in Dublin and I'm not that close to nature (and somehow I miss the real Czech one), I decided to aerate oooold photos and show you various Irish nooks.
---
To the sounds of Selena Gomez's new album, I'm going to rummage through my hard drive and I'm saying in advance that I don't know what awaits us. And one more thing – some photos are taken by my very first camera and the quality will be flagrant hahaha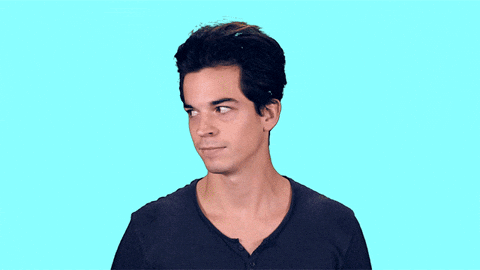 Ardmore
A village on the border of County Waterford and Cork, stretching along the Celtic Sea. We visited this place for the first time during a Bank Holiday weekend in June 2013. At that time it was beautiful and hot and we had the opportunity to take a cliff walk in peace. Just look at that view!
Lismore
Another place in County Waterford, where I happily return to. A picturesque village near the Knockmealdown mountains, where you will find a castle (the gardens are open to the public and there are two real pieces of the Berlin Wall!) and the Ballysaggartmore Towers nearby (where I have been x times, but it has never been sunny).
Slieve League Cliffs
Forget the Cliff of Mohers! Instead of County Clare, you should drive to County Donegal, not only for its fantastic nature, but also for the highest cliffs in Ireland – the Slieve League. We visiited them in September 2014 and at that time there were not many tourists and the view was free. And it was really worth it!
Random view on Dungravan and mountain range in the background
Dungarvan itself is not that interesting, but in a short distance behind it, towards Cork, there is a rest area, and if the weather is nice, it has a really beautiful view. The rest area is located on the N25, opposite the Seaview B&B (on Google you can find it under the N25 Scenic Layby, Dungarvan). The mountain range behind Dungarvan is the Comeragh Mountains – I'll tell you about them below.
Killarney National Park and everything Kerry
I was already pretty enthusiastic about Killarney on a blog after my visit last year. But the mountains throughout County Kerry are simply indescribable. It is not a popular tourist destination for nothing. It's best to travel around this county by car, as there are so many amazing places where you just want to stop. I recommend the Wild Atlantic Way – along the way you will come across a few places where the last Star Wars were filmed.
Comeragh Mountains
Okay, that's such a Waterford cliché, but this mountain range also has a lot to offer. You can go around Mahon Falls, or to a large lake – Coumshinguan Lake or perhaps to the Nire Valley. The mountain range is so large that it stretches almost from Dungarvan to Clonmel. So you can go on a hike from the other side – there's a great view from that side too!
Valencia Island in Kerry
This place deserves its own paragraph. I was there only once and by complete coincidence, but we got the weather (TM) and the view, the colors … just paradise on Earth.
Mount Errigal
Okay, you can say it's just a mountain, that there is nothing special about it, but it is the only mountain in Ireland that is so iconic in its appearance (Wiki advised me that the mountain is made entirely of quartzite). Just beautiful.
Kilkenny
Probably my favorite town in Ireland. I love returning there, I even changed the bus company on my way to Dublin, because only one passes through Kilkenny. It's also the place where I first got wasted af … anyway, when all this is over, I'll definitely make you a proper virtual guide.
The West part of County Cork
I don't even have an exact place, but rather just wander around the coast west from Cork. The landscape is very specific and magical. And if you manage to get to the westernmost tip, Baltimore and the bridge to Mizen Head await you (which I want to see again, I've only been there once and the wind was blowing like crazy).
Knockmealdown
I keep mentioning it and you still don't know what it is. So, Knockmealdown is a mountain range on the border of County Tipperary and Waterford, about 15 minutes by car from Lismore. I've always loved it here – there's a great view of the other mountains – Galtymore. At the same time, there is a volcanic lake Blackwater and in June, rhododendrons bloom beautifully and everything is purple. And there are sheep everywhere, as elsewhere throughout Ireland.
Donegal
Whether a town or a county. Both are cute and have a lot to offer. I still can't from those mountains! Knockmealdown and Comeragh Mountains are tiny hills in comparison. These mountains are not afraid to show it. You will also find here one of the most beautiful national parks – Glenveagh National Park.
Connemara National Park
I visited only once and that was five years ago. It was an awful weather all day, I remember being pretty upset about the weather in Kylemore Abbey, but as soon as we entered Connemara National Park, the sky cleared up. And my goodness, the view. I would like to go back there one day and take a good walk and hike there too.
County Galway
I can't tell you much about the city, I was there once and only for a short period of time, but we travelled through the mountains and nature and it's just worth the whole west coast from north to south.
Beeeaches
Anywhere. At Waterford, in Kerry, around Donegal … you don't even have to splash in the water. All you have to do is sit on the sand, on the grass, or on the cliff and watch the sea. What I really love about Ireland is the great combination of mountains and beaches, so I can enjoy both!
---
I was lucky and have quite traveled around Ireland, unfortunately I don't have photos from everywhere and I didn't even take photos somewhere, because emo me six years ago always wanted only sunny weather and it still rained or it was cloudy .. One more reason to visit everything all over again. Well, since our lockdown was extended until May this week, I will only travel by the cursor on Google Maps. (The article was created in mid-April)
If you want to see more, then in the Travelog -> Ireland section you can look at Killarney, Dún Laoghaire, Cobh or perhaps Tramore.